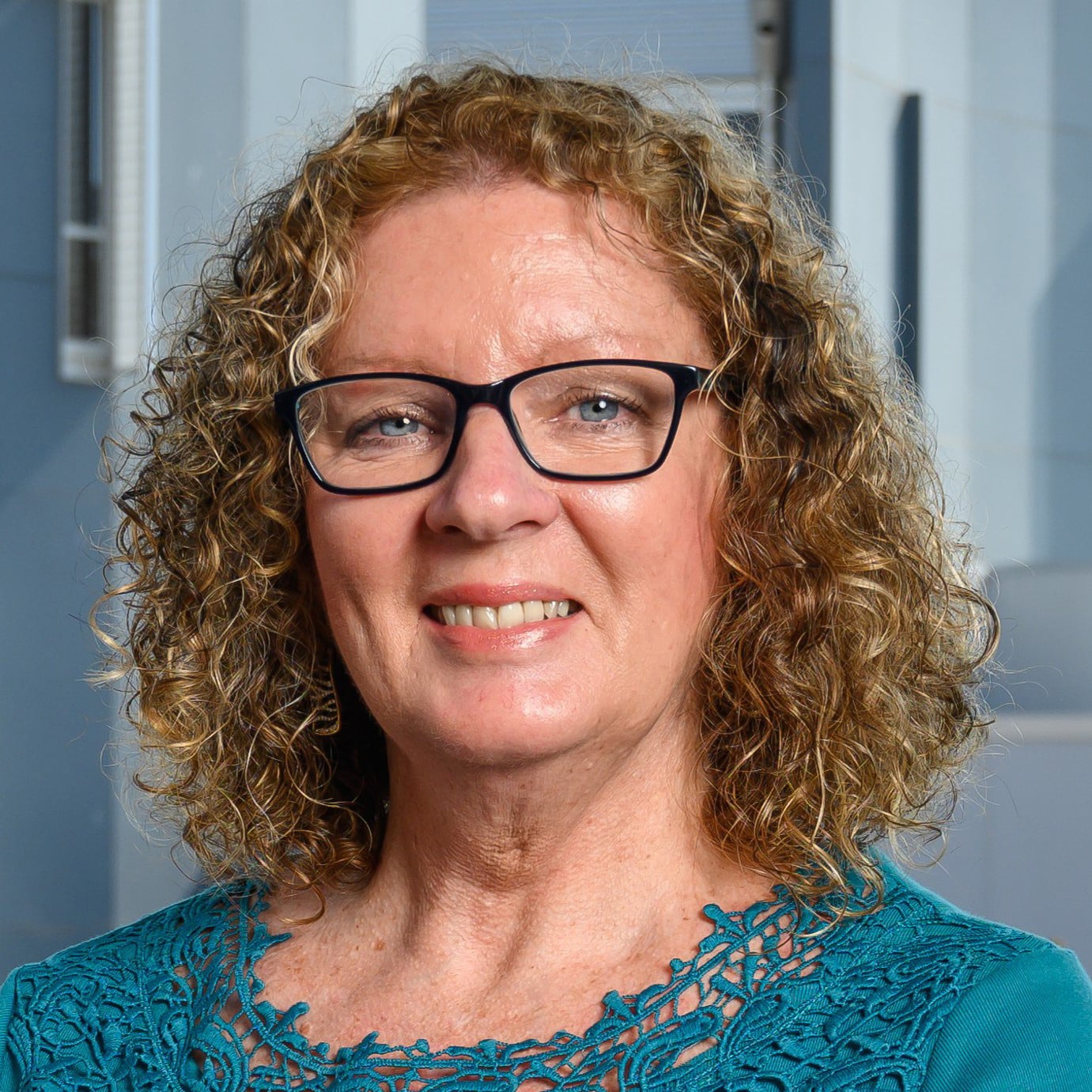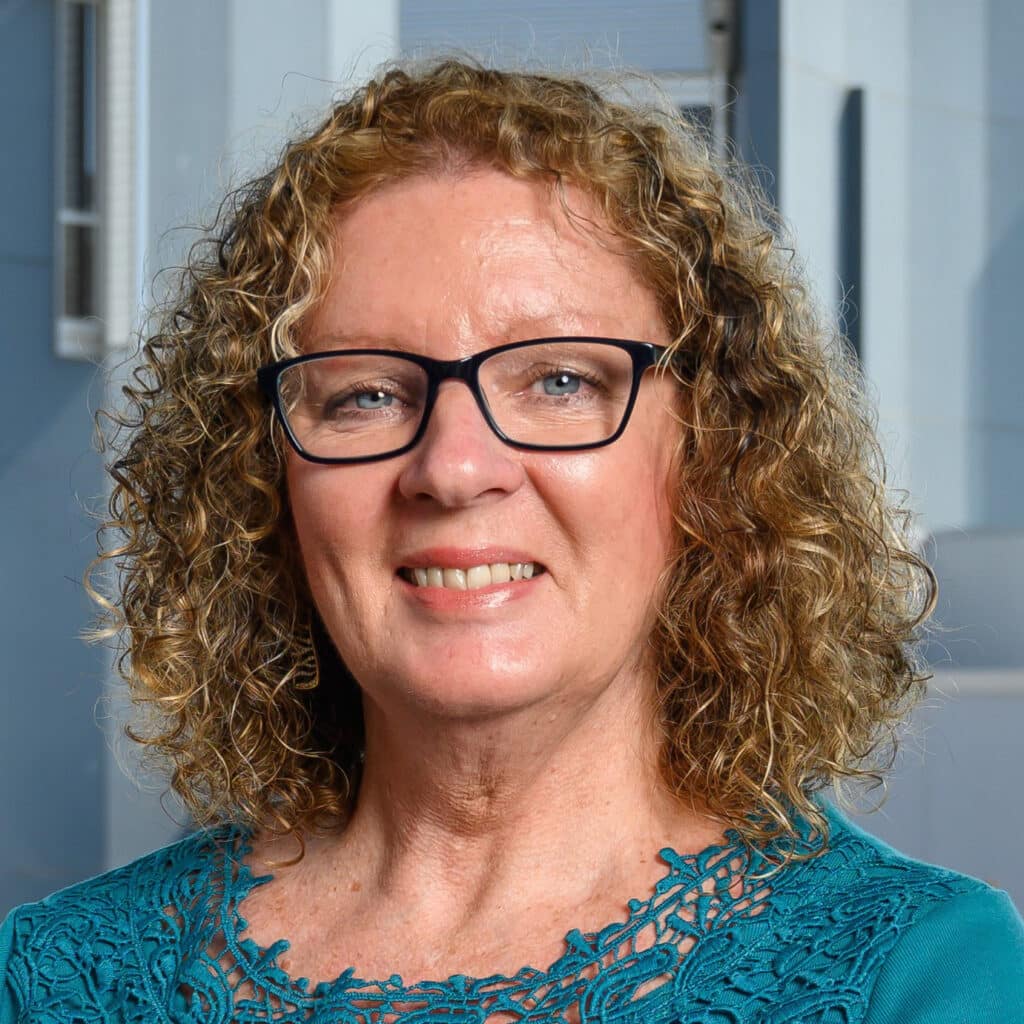 Associate Professor, School of Early Childhood and Inclusive Education, Faculty of Creative Industries, Education and Social Justice, Queensland University of Technology
Associate Professor Judith Howard is a national leader in Trauma-Aware Education in Australia, with important international reach. Judith comes from an extensive career and experience within government schooling in Queensland. She has worked as a teacher, school counsellor and student behaviour specialist and has held both regional and state leadership positions with the Queensland Education Department. Judith's work has always had a keen focus on addressing the concerns faced by young learners living with the outcomes of complex trauma and the people working hard to educate them.  She promotes a neuroscience-informed approach – to which she believes every educator needs access. Judith oversees pre-service and post-graduate teacher education in Trauma-Aware Education at QUT (including the popular, "Graduate Certificate in Trauma-Aware Education") and has developed online courses that are reaching thousands nationally and internationally. She supervises a growing number of PhD students who are adding to the research evidence base for Trauma-Aware Education. She is the author of the popular book: "Distressed or Deliberately Defiant: Managing Challenging Student Behaviour due to Trauma and Disorganised Attachment (2013) and her more recent publication, "Trauma-Aware Education" Essential Information and Guidance for Educators, Education Sites and Education Systems" (2022). Judith continues to be busy researching, writing, speaking and training, and developing resources to advance Trauma-Aware Education across Australia.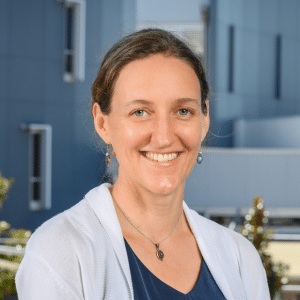 School of Early Childhood and Inclusive Education, Faculty of Creative Industries, Education and Social Justice, Queensland University of Technology
Dr Lyra L'Estrange's research and teaching in trauma-aware education contributes to redefining support systems for children and adolescents living with the outcomes of complex trauma and significant adversity. As a senior lecturer in the School of Early Childhood and Inclusive Education at QUT, Lyra uses her research experience in public health to translate trauma-informed principles into the education space to support learning and development. Lyra has worked with parents, schools and community groups since 2014 in delivering trauma-informed education. At QUT, she teaches undergraduate and post-graduate units in trauma-aware education and child and adolescent development. Her work is grounded in social justice and trauma-aware practices that facilitate an understanding of the biological and neurological mechanisms by which stress and trauma affect learning, engagement, and relating. She is a strong advocate for staff and student wellbeing, has published several research articles and is co-editor of a book series in trauma-aware education.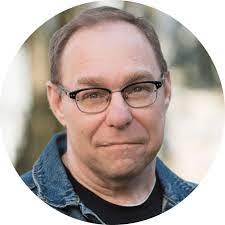 Trauma survivor, founder of "Joe Brummer Consulting", and renowned expert in trauma-informed restorative practices
Joe Brummer is a trauma survivor. Having lived through early exposure to violence, child abuse and neglect, and two violent anti-LGBTQ hate crimes, he turned his healing journey into a career in peacebuilding, restorative justice, and consulting in trauma-informed education. He supports schools and youth justice institutions internationally using a trauma-informed restorative lens to create supportive human-centered environments. He serves as adjunct faculty at Hartford International University for Religion and Peace, teaching the Peacebuilding Skills: Dialogue, Trauma & Restorative Justice course.
He has appeared on dozens of podcasts and webinars and presented at national and international conferences. Joe is certified in Dr. Bruce Perry's Neurosequential Model in Education and is a member of the Attachment and Trauma Network's Training Collaborative. His book, Building a Trauma-informed Restorative School: Skills and Approaches for Improving Culture and Behavior  (2020) is used by schools across the globe. His next book, Becoming a Trauma-Informed Restorative Educator: Practical Skills to Change Culture and Behavior is co-authored with Margaret Thorsborne and released mid-2024.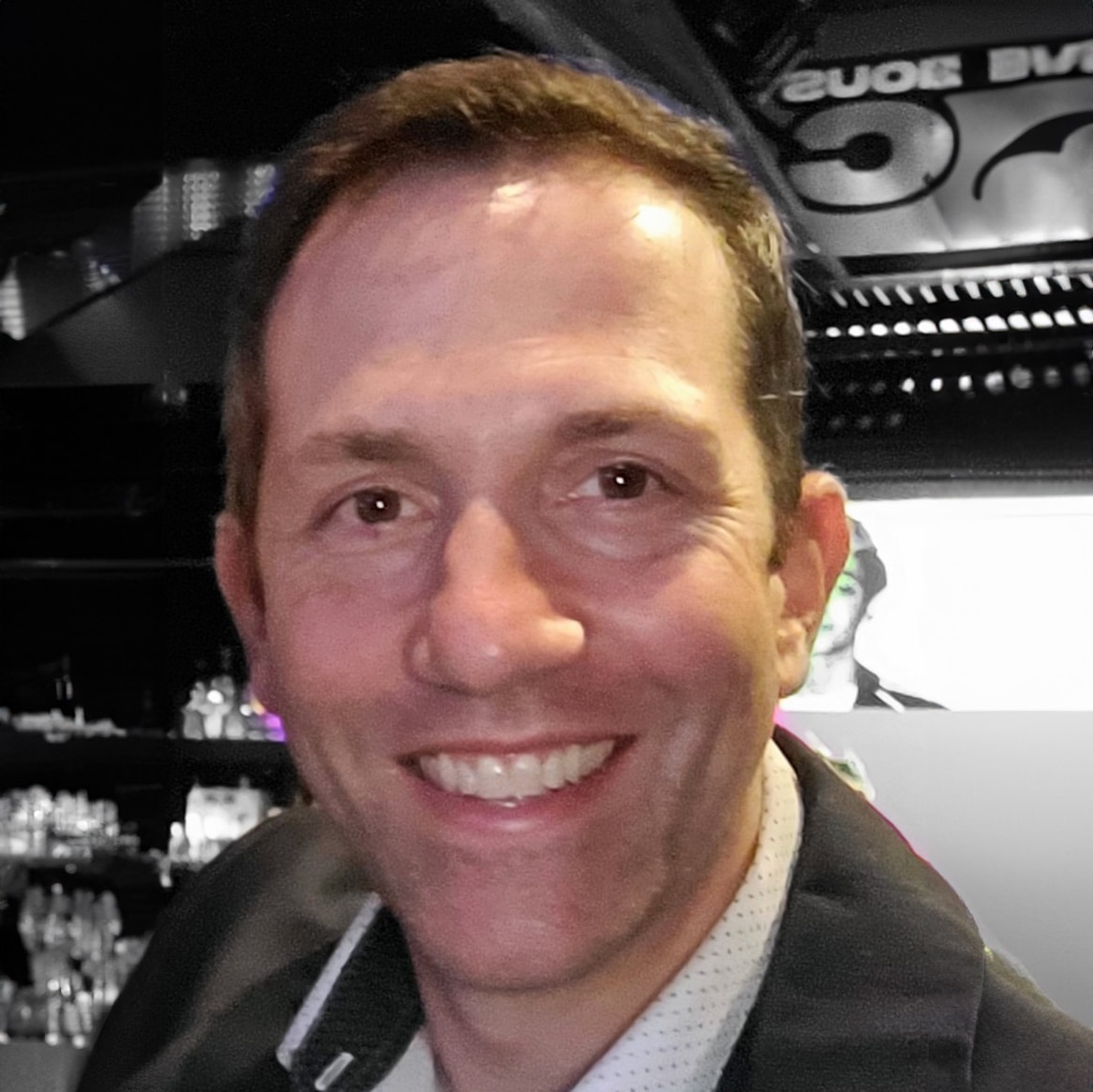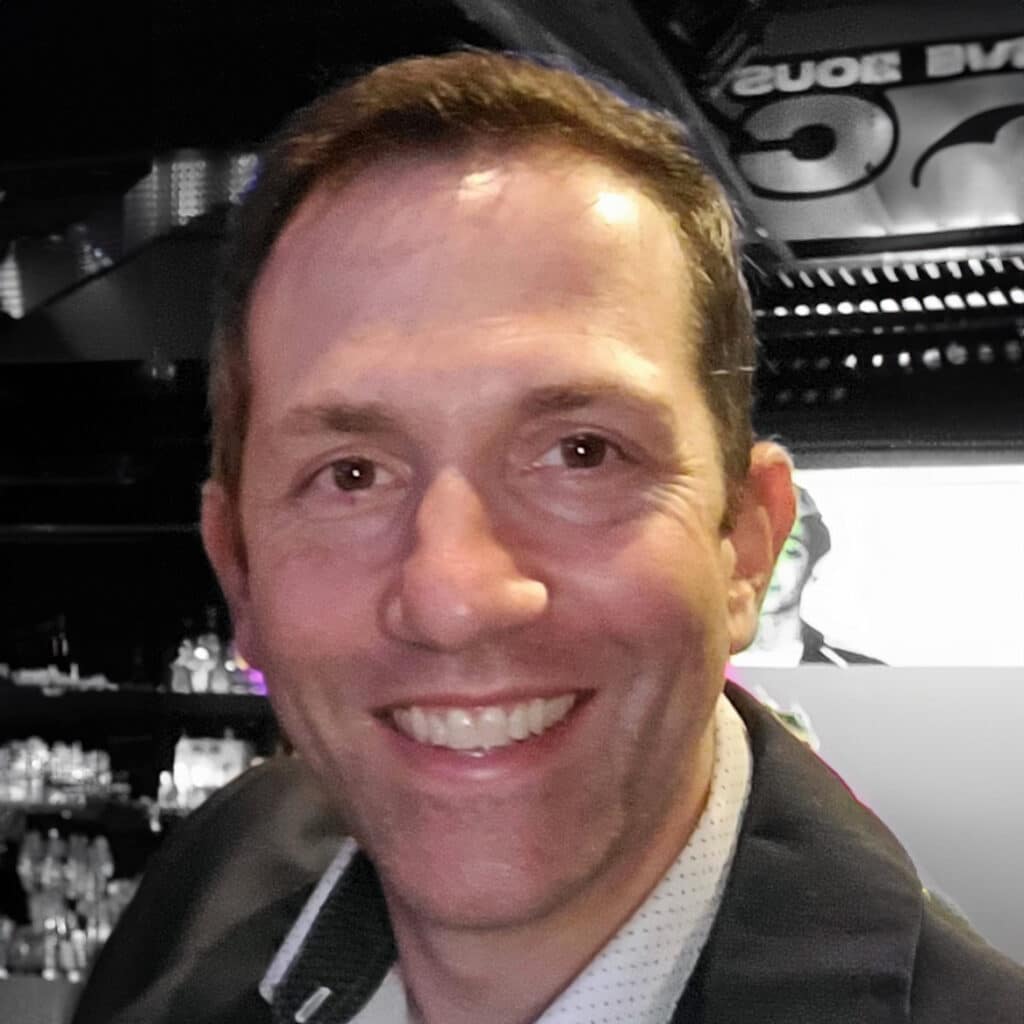 Director, Professional Standards for the National Association of School Psychologists

Dr Eric Rossen (Ph.D) resides in the United States, where he is a Nationally Certified School Psychologist (NCSP), a licensed psychologist in Maryland, and a credentialed National Register Health Service psychologist. He has worked in public schools, independent practice, and has served as a college instructor and adjunct faculty member.  A nationally and internationally sought-after presenter, he has published dozens of articles and book chapters related to school psychology, school safety, and trauma.  He authored the 2020 book, Applying a Trauma-Informed Framework to the IEP Process (2020) and is the editor of Supporting and Educating Traumatized Students: A Guide for School-Based Professionals, 2nd Edition (2020). He currently serves as the Director of Professional Standards for the National Association of School Psychologists. Eric lives just outside of Washington DC with his wife and two daughters.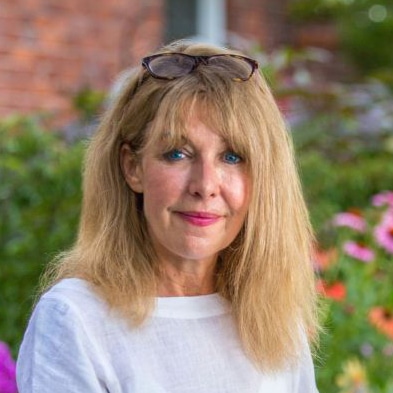 Assistant Professor at Butler University, Indiana and founder of "Applied Educational Neuroscience"
Dr Lori Desautels has been an Assistant Professor at Butler University in Indiana, since 2016 where she teaches undergraduate and graduate programs in the College of Education. Lori was also Assistant Professor at Marian University in Indianapolis for eight years where she founded the Educational Neuroscience Symposium that has now reached thousands of educators and is in its 10th year. Lori's passion is engaging her through the Applied Educational Neuroscience framework. Her Applied Educational Neuroscience Certification, created in 2016, is designed to meet the needs of educators, counselors, clinicians and school administrators who work beside children and adolescents who have, and are, experiencing adversity and trauma. The certification is now global and has reached hundreds of educators.
Lori's articles are published in Edutopia, Brain Bulletin, and Mind Body Spirit international magazine. She was also published in the Brain Research Journal for her work in fifth-grade classrooms during a course release position with Washington Township Schools. Lori continues her work co-teaching in the K-12 schools integrating her applied research into classroom procedures.  Lori is the author of five books, including her most recent, Intentional Neuroplasticity, Our Educational Journey Towards Post Traumatic Growth (2023). A popular keynote speaker, Lori has shared with well over 100 school districts across the U.S., Canada, Costa Rica, Australia, Scotland, England and Dubai.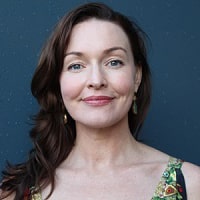 CEO at "Rebooting Life" and "Resilient Us"




Sarah Ralston is the CEO at Rebooting Life and Resilient Us. Based on her work over two decades, as a therapist and educator in Asia and Australia and in in Australian state, federal and international community development, Sarah developed her multidisciplinary framework that supports positive behavioural change. She combined her formal studies in anthropology, psychology and counselling (B Arts (Hons), Grad Dip Korean Lang., M Arts, Grad Dip Psych, Psych. Hons) with training and qualifications in trauma studies, neuroscience, counselling, yoga and mindfulness. In response to a lack of effective complex (childhood) trauma interventions, Sarah pioneered the development Reboot in 2005 and has since delivered highly recommended, experiential and practical training to 15,000s of participants.
Her Whole-Brain Framework and neuroscience-based tools have led to the reduction of behaviour incidents in the many schools she has supported by up to 50%, whilst also clearly enhancing student learning engagement. Witnessing the impact educators and frontline staff in schools and organisations, Sarah created Resilient Us which uses a multidisciplinary framework to help minimise the impact of high-demand and trauma-impacted workspaces, maximise workplace satisfaction and provide interventions that boost overall resilience and wellbeing.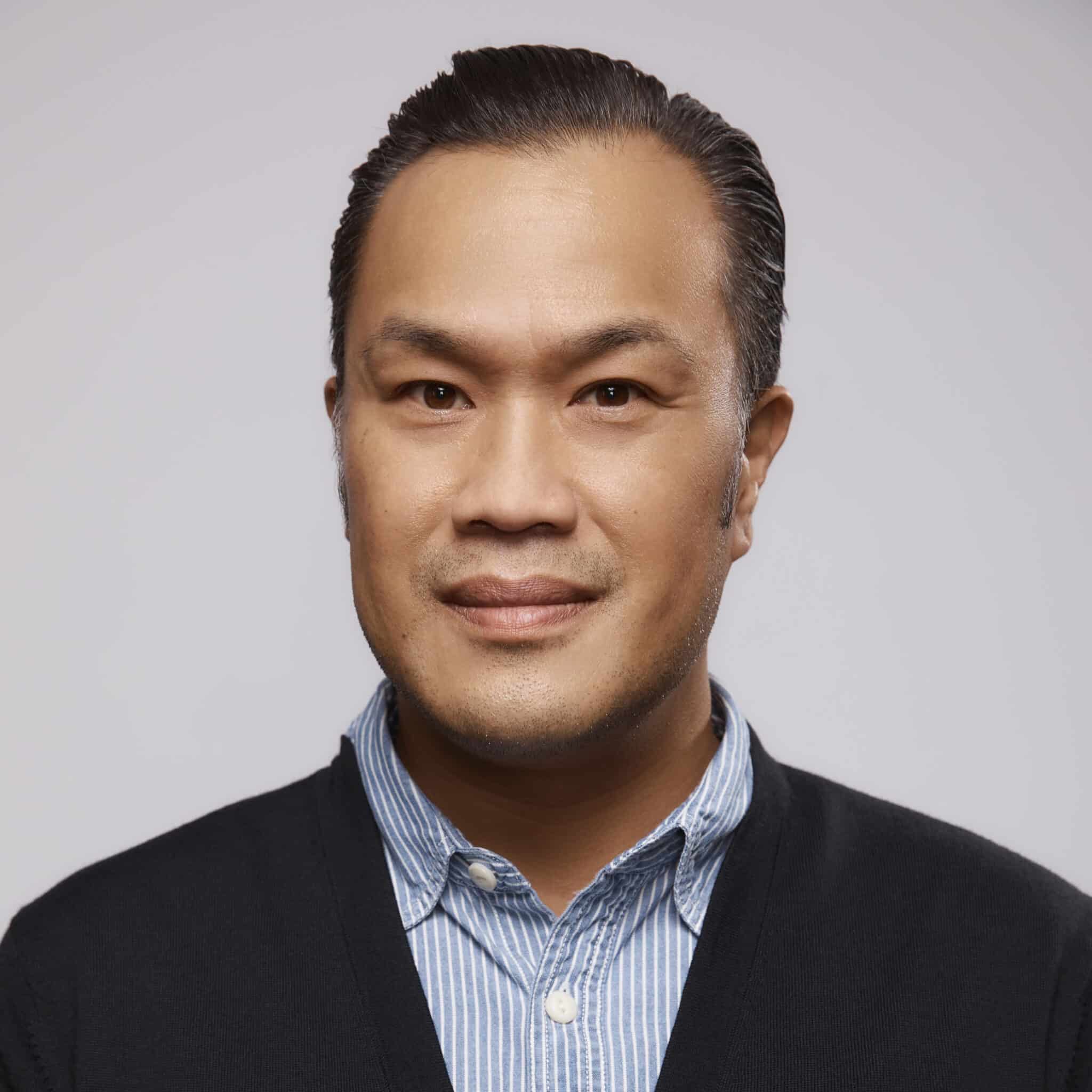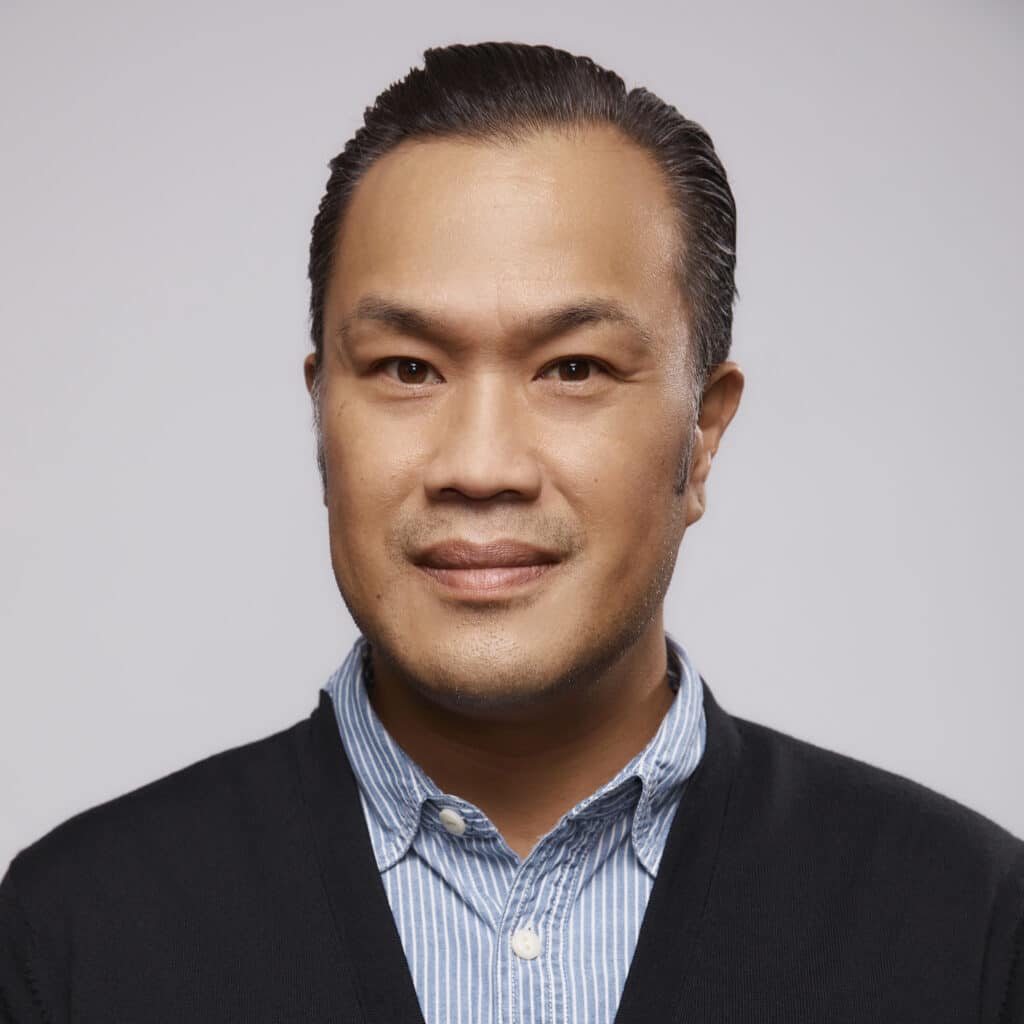 Director of Education at Berry Street




Dr Tom Brunzell (MST, EdM, PhD) has experience as a teacher, school leader, researcher and education advisor. Tom completing his teacher qualifications at Yale University and commenced his career as an educator in the United States. Currently he is the Director of Education at Berry Street and Honorary Fellow at the University of Melbourne Graduate School of Education. His research at the University of Melbourne investigates trauma-informed strengths-based classroom strategies and both the negative impacts of secondary traumatic stress and the positive impacts of wellbeing on teachers and leaders, working towards educational equity in their communities. Dr Brunzell has authored and co-authored many research and other articles and co-authored the popular book, Creating Trauma-Informed Strengths-Based Classrooms: Teacher Strategies for Nurturing Students' Healing, Growth, and Learning (2021) with Dr Jacolyn Norrish.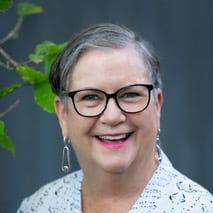 Managing Director of Margaret Thorsborne & Associates and Thorsborne and Associates United Kingdom and renowned leader in trauma-informed restorative practice
Margaret Thorsborne (Marg) is the Managing Director of Margaret Thorsborne & Associates and Thorsborne and Associates United Kingdom. She is committed to improving the way people relate to each other in schools, workplaces & other community groups by providing processes that allow deeply negative feelings to be gradually transformed into cooperation. She strongly suggests that as relationships are restored, job satisfaction, morale and productivity can improve. This commitment to healthy relationships can also be found in her extensive work with schools to improve the way they work with young people in responding to wrongdoing, creating healthier and safer communities.
Marg has been awarded an Order of Australia Medal for her services to education, both locally and internationally. She consults to public and private sector businesses and organisations to enhance workplace relationships and the management of high-level conflict & inappropriate behaviour. Marg is co-author with Joe Brummer for their new book, Becoming a Trauma-Informed Restorative Educator: Practical Skills to Change Culture and Behavior (2024).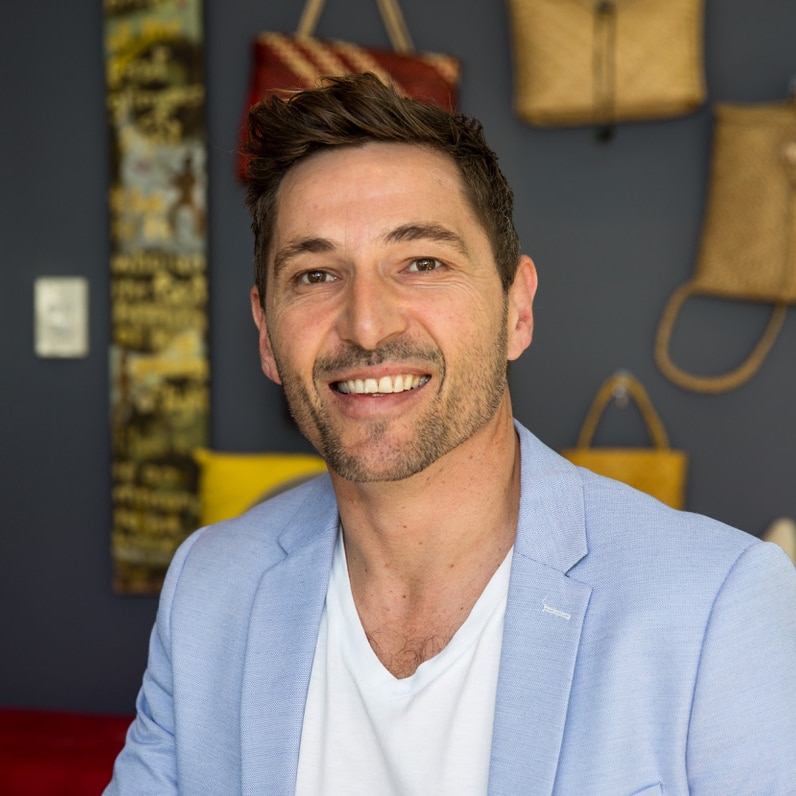 Neuroscience Educator at Xfactor Education Ltd.



Nathan Wallis is a renowned neuroscience educator from New Zealand who has been captivating audiences over 250 times per year to sell out events in New Zealand, Australia, China, Saudi Arabia and the UK. Nathan is the host of the documentary "All in the Mind", and co-host of the TV Series "The Secret life of Girls". Nathan is a father of three, grandfather and foster father to many more. His professional background includes early childhood teacher, child therapist, social service manager, university lecturer and neuroscience trainer. Following his time at the University of Canterbury, he founded a private training consultancy with the goal of facilitating easy-to-understand professional development reflecting the latest neuroscience discoveries and their practical implications for everyday practice. 
Nathan has been an advisor for the New Zealand Ministry of Education and previously been an expert advisor for the New Zealand Ministry of Vulnerable Children. With a reputation as a lively and engaging speaker, Nathan uses humour and plain language to condense twenty-five years of neuroscience research into his unique 'tell-you-how-it-is' style.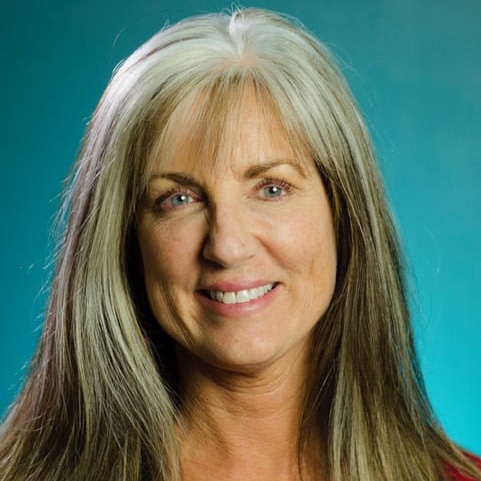 Co-Owner and Director of Project and Professional Development at "Circle of Security International"


Deidre Quinlan, LICSW, IMH-E, is a co-owner and part of the Leadership Team for Circle of Security International (COSI). Deidre is focused on finding ways to ensure that children have an opportunity to achieve appropriate health and developmental outcomes, school readiness, and ultimate school success. To that end, she firmly believes that early care professionals need access to a systematized approach to enhancing relationships with the children in their care. She is the lead developer of the COS Classroom Approach. With this approach, the pragmatics of moving attachment theory to early childhood practice is unfolding. In particular, her book Someone to Be With brings attachment to early care as it examines the importance of building relationships between parents, early care providers, and children.
Deidre first studied the Circle of Security (COS) in 2007 at the University of Minnesota Infant Mental Health Program. She continues to deepen her understanding of COS in both her personal and professional life journeys, including years of clinical supervision with COS originators. Based in the United States, Deidre has worked in residential treatment facilities, group homes, schools, day treatment, after school programs, out-patient clinics, and in child care centers, where she worked with educators both as an early childhood mental health consultant and an early care center director. As an international trainer, Deidre works with early care professionals around the world to access the systemized approach of the Circle of Security with the goal of enhancing the quality of security in relationships with young children.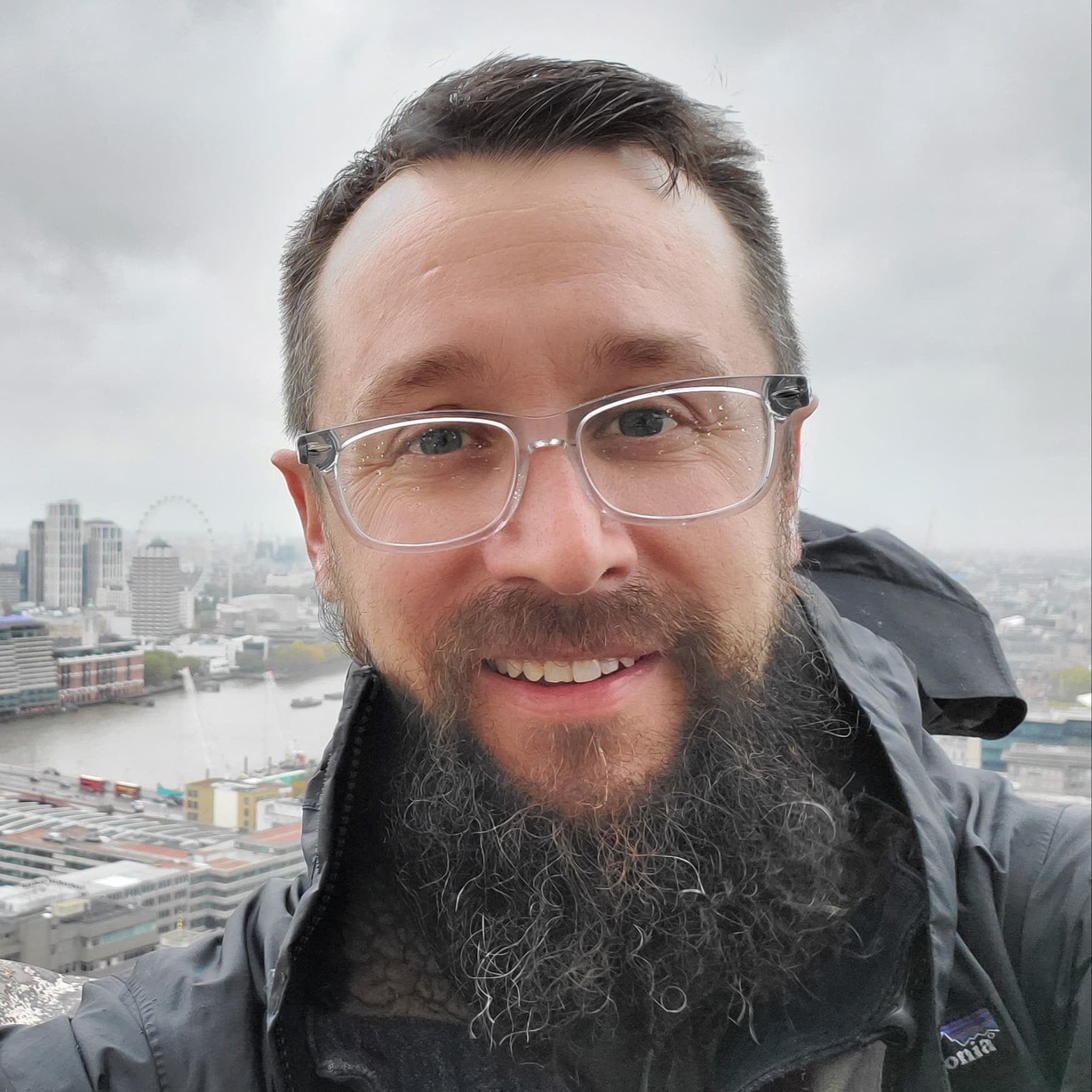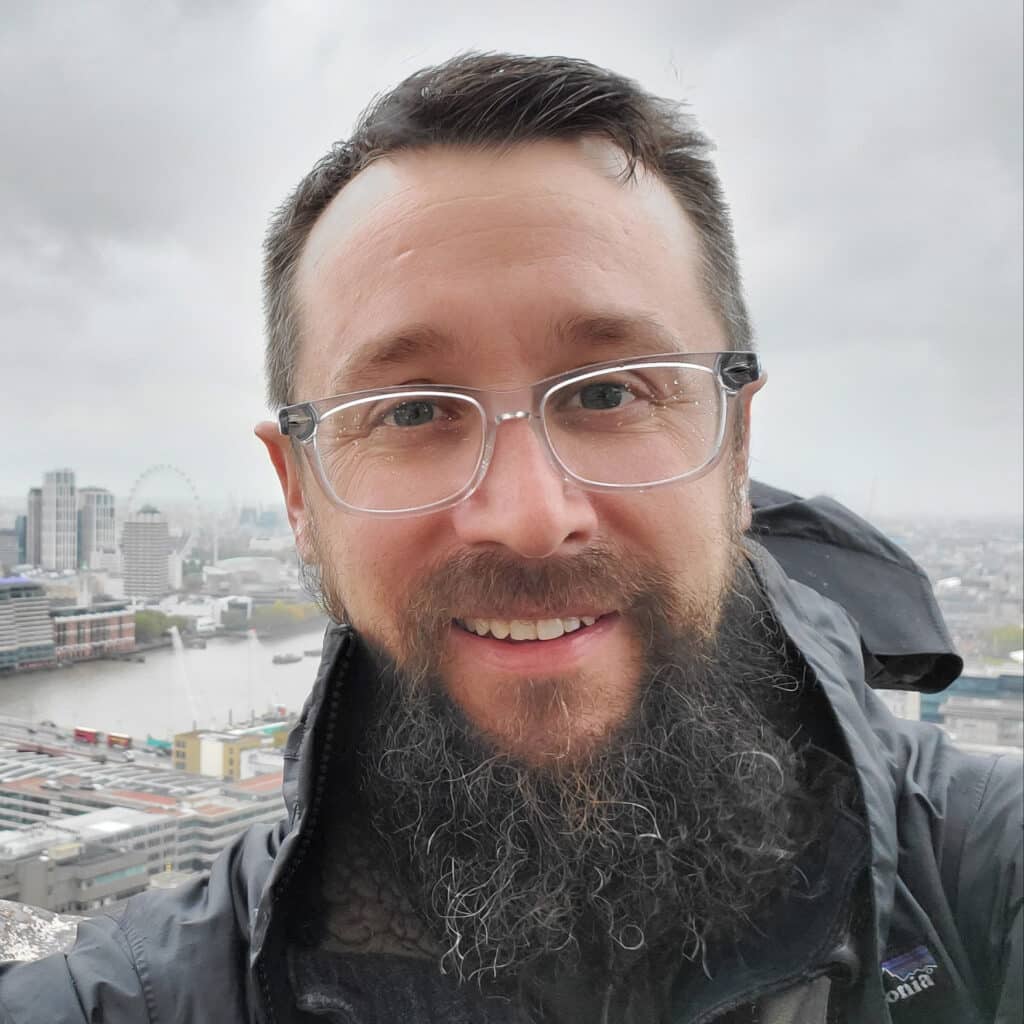 Director, Education and Outreach at "PACE's Connection" and founder of "Trauma Informed Educators Network"
Mathew Portell utilises his experience as an educator, school administrator, podcaster, writer, and international speaker to impact education globally as an innovator and pioneer of trauma-informed education. In his tenure as the principal of Fall-Hamilton Elementary in Nashville, Tennessee, he drew from the most current neuroscience to transform the school into an international model school for trauma-informed practices. Mathew founded the Trauma Informed Educators Network, a global network of over 31,000 practitioners, which he supports with a weekly podcast and yearly conference. Mathew's passion and experience have made him a globally sought-after keynote speaker and facilitator. In his current role as Director of Communities with PACEs Connection, Mathew supports cross-sector community collaboration to inform and support the development of resilient and trauma-informed communities. Portell has received several recognitions for his work, but the most notable was the Elementary Principal of the Year in 2021 for Metro Nashville Public Schools, a region that serves nearly 90,000 students.

Abduction survivor, advocate and founder of the "JAYC Foundation"
Jaycee Dugard is an abduction survivor and advocate. Since being rescued from an 18-year abduction in 2009, Jaycee has used her freedom and her voice to share her unique survivor experience. She co-created the JAYC Foundation to help other families who have suffered a familial or non-familial abduction, or other trauma and encourages the collaboration of various organizations to provide 'Protected Spaces' for families and individuals to heal.  Jaycee is the co-creator of education programs including the Ruthless Kindness's Empathy Education Curriculum.  She is co-founder of the Polyvagal Equine Institute with longtime friends, Dr Rebecca Bailey and equine expert Margie McDonald. Together they share programs, videos and workshops focusing on incorporating horses with understandings of Polyvagal Theory.
Jaycee is author of A Stolen Life (2011) and Freedom: My Book of Firsts (2016): memoirs that she wrote that detail her eighteen years in captivity, eventual rescue, and recovery process. She presents with Dr Bailey, reinforcing her work and emphasising victims' innate resiliency.  She recently co-authored Appeasement: Replacing Stockholm Syndrome as a Definition of a Survival Strategy (2023) with fellow authors, Dr Porges, Dr Bailey and Dr Smith. Jaycee enjoys spending time with her family and her beloved four-legged companions in California.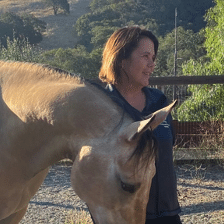 Director, Transitioning Families
Dr Rebecca Bailey, Ph.D. is a family psychologist, equestrian and world-renowned professional teacher, speaker, author, and entrepreneur. She is co-founder of the Polyvagal Equine Institute and Connection Focused Therapy and founder of Transitioning Families. She is a consultant with organizations such as The JAYC Foundation, the National Center for Missing and Exploited Children, the Malouf Foundation, and the Elizabeth Smart Foundation. With over 35 years of experience in the field, she is dedicated to the notion that authenticity, common sense, and kindness are the crucial components for effective treatment, and that to truly connect with others, we must first understand our own nervous system and its impact on our actions and reactions. Her lifelong relationship with horses and her love for all animals continues to inform her work and understanding of the human condition. She is author of two books: Safe Kids: Smart Parents (2013) and Equine Connections – Polyvagal Principles (2021). Rebecca has also authored numerous articles on polyvagal principles and the application of equine interventions for needy populations. She is lead author with Jaycee Dugard, Dr S Smith, and Dr Porges on an article examining appeasement, which contributed to a change in how rape and resistance is viewed and adjudicated in Japan.